Crash Cushion - Absorb 350
RPM Absorb 350 Crash Cushions are water filled barriers that are able to connect to different types of concrete barriers. The lightweight modular design allows them be installed with ease which are best suited for active construction sites, road construction, event traffic control and more.
Key Features
Useable on 80 kph roads subject to site specific risk assessment and conditions
Lightweight modular design
Exceptional portability and highly visible
Post impact clean up, simple and cost effective
Water added on site
Lengths to suit the posted speed
No anchor to road surface, simplifying installation
No special lifting equipment required
Attaches to temporary concrete or steel barriers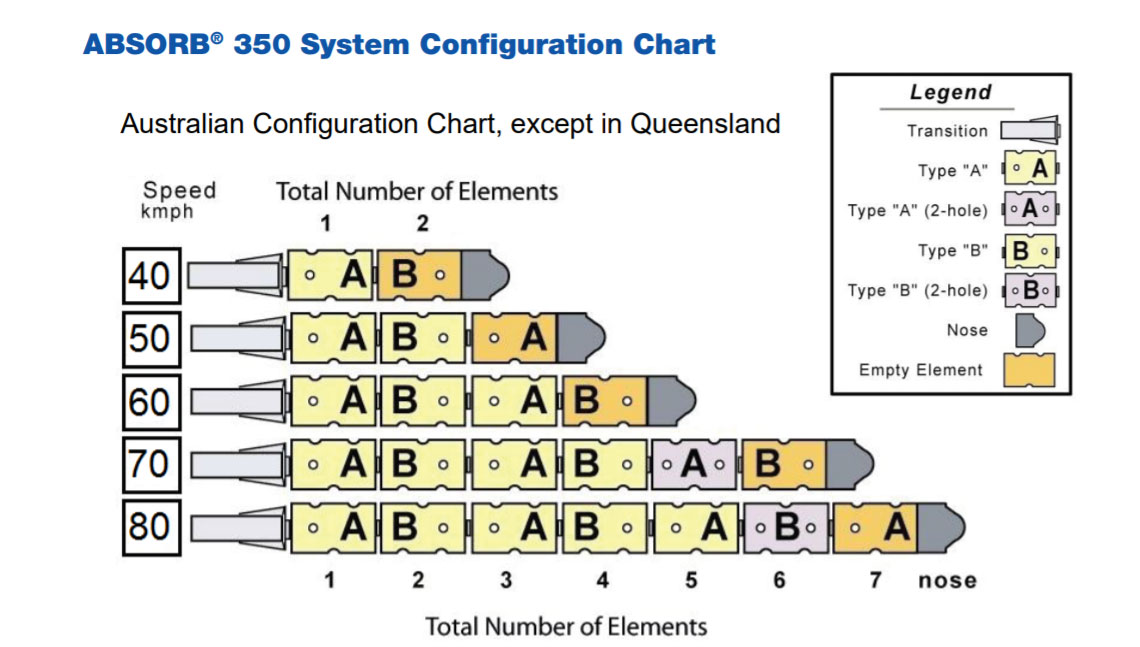 Measurements
| | |
| --- | --- |
| Weight Empty | 39kgs |
| Weight Filled | 317 kgs |
| Volume | 265L/unit |
| Length | 3-8m |
| Width | 650mm |
Crash Cushion - QuadGuard® CZ
The QuadGuard® CZ relocatable crash cushion offers the latest technology for shielding hazards 610mm to 915mm wide.
Key Features
Only 34 anchors for NCHRP350 TL-3 (100km/h performance)
Entire system can be moved as a single unit.
Able to shield hazards up to 910mm wide.
Quad-Beam™ panels provide 30% higher beam strength than their beam.
Monorail base eliminates the need for anchoring chains and tension cable — easier installation.
Multiple transitions available
High efficiency – 80% reusability after most design impacts
Fully-tested transition panels
Lifting brackets
We can help with every step of the process!
It's simple, we are here to help! What's most valuable to us is that you, the customer, get the maximum return from using our products. We are available via phone or email to help you out along the way!
Call today for a free quote!