100% Australian made Variable Message Signs available for Hire in Melbourne, Sydney, Brisbane, Perth and Hobart. 
Variable Message Signs can be used for traffic management, roadworks, advertising and events.
RPM Hire have VMS Signs in both A and C sized message boards that available for hire. Variable message signs are suitable for outdoor use, solar powered and environmentally friendly. The electronic signs can be rotated 360 degrees, to ensure messages are visible. The 5 colour LED Full Matrix lights brightly display messages on non-glare UV resistant screens. With remote programming capability, our team can make live message changes or provide customers with full control over their messages. VMS Boards can be used to display information, provide warnings and safely guide motorist.  Two different size VMS boards are available for hire, A-size (SML) and C-size (LGE).
RPM Hire provides message board hire, delivery, set up and maintenance throughout Australia, with branches in Melbourne, Sydney, Brisbane, Perth and Hobart. For Variable Message Sign hire rates contact the team online now or call 1300 479 570.
Key Features
Highest quality 5 colour LED full matrix (red, green, blue, white, amber).
Solar powered with back up battery for 24/7 operation
Remote programming from any internet enabled via PC, laptop, tablet or mobile
Auto lighting control with non-glare UV resistant screens
Full graphics and animations
Message can be displayed in multiple languages
GPS: Satellite tracking & tamper alarm
Australian made
Variable Message Signs can be used for several different applications including traffic control and management, road works, events and advertising.
Trailer size
A Class
C Class
Height (Transport Mode)
2200mm
2730mm
Width (Transport Mode)
1600mm
1980mm
Length (Transport Mode)
2350mm
2400mm
Height (Set Up)
3200mm
2850mm
Width (Set Up)
1600mm
2730mm
Length (Set Up)
2350mm
3600mm
Display size
A Class
C Class
Height
1040rnm
1850mm
Width
1610mm
2730mm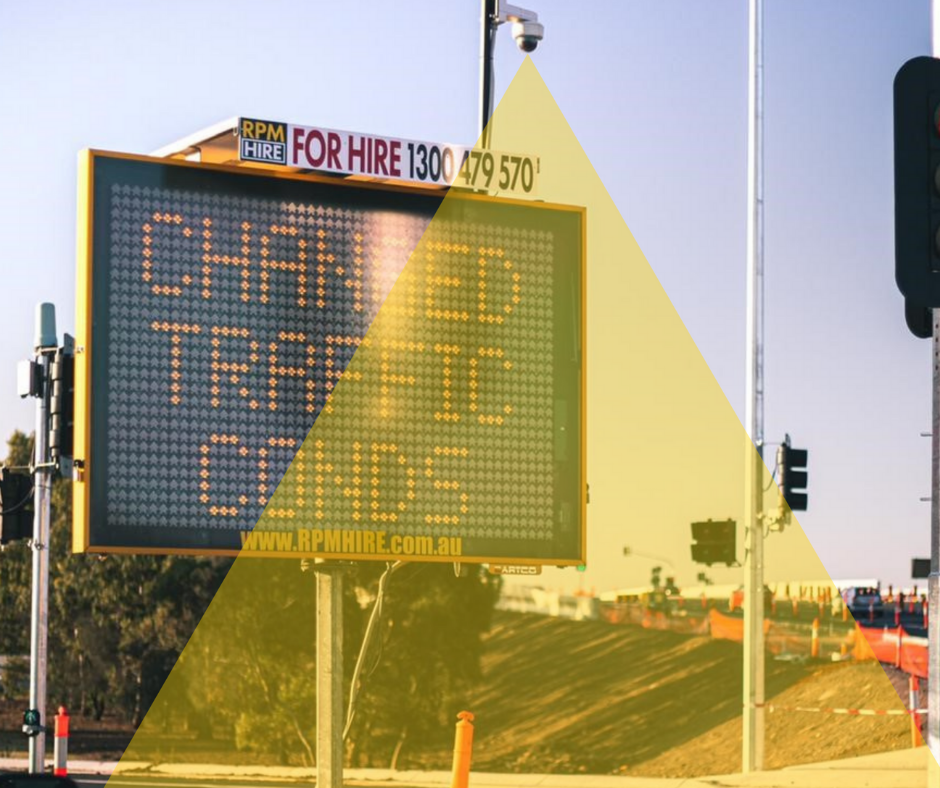 Variable Message Signs – Pan & Tilt CCTV Cameras
Live streaming, video recording, 10 x Optical zoom and Continuous 360 pan.
Monitor live traffic, record traffic movements, traffic volumes, motorist behaviour, building site and equipment monitoring.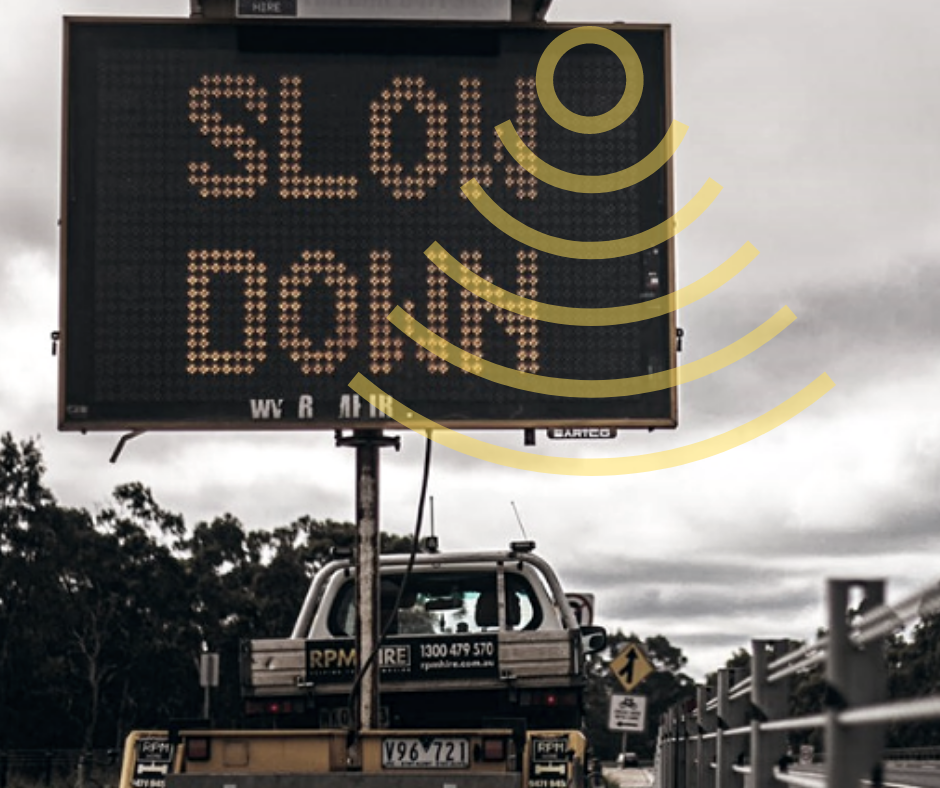 Variable Message Signs – Speed Detection Radar
Access speed detection data including recording motorist travel speed, time and date
Pre and Post warning messages can be displayed on Variable Message Sign, depending on the motorist speed.
Monitor and provide necessary warning to motorist throughout work zones, work sites and residential areas.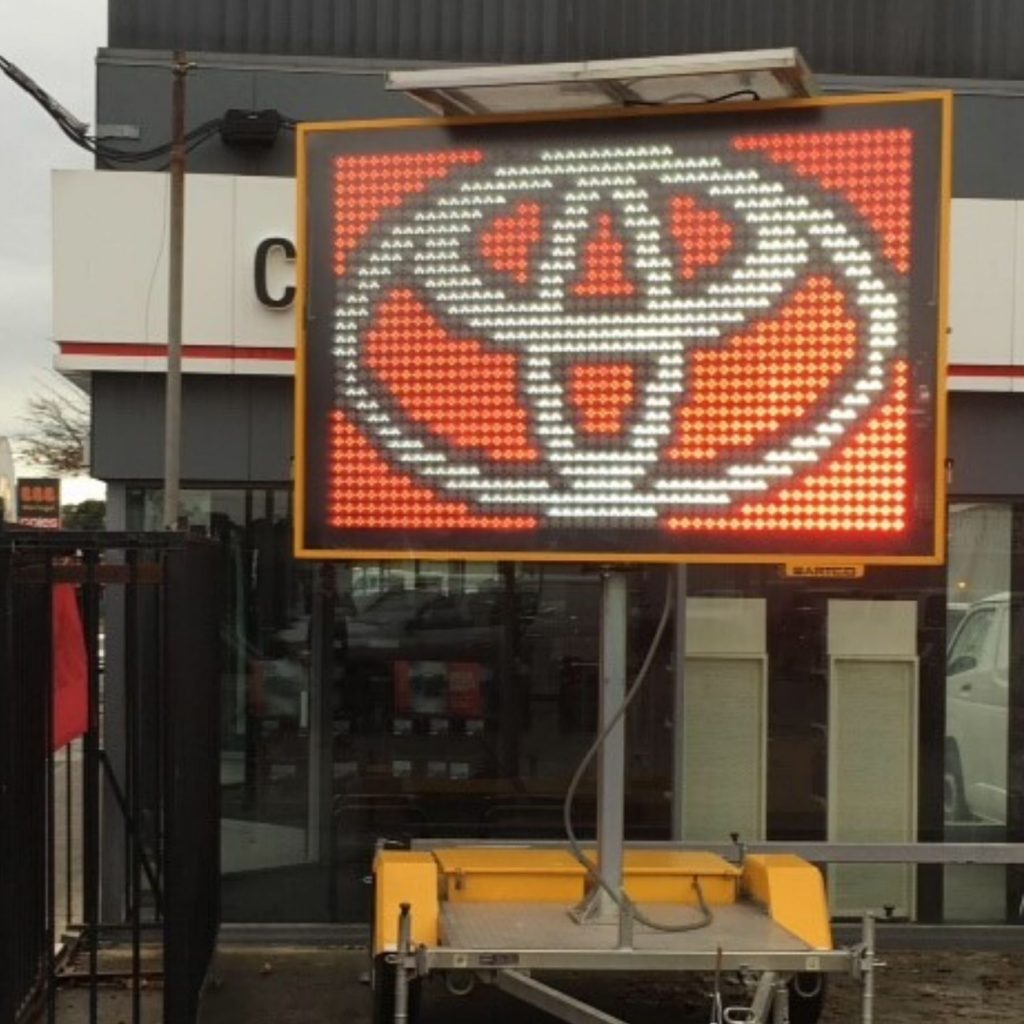 Variable Message Signs – High Definition Screen
Custom built by our technical team. High definition screens offer full graphics and are powered by solar.
Display enhanced full colour images with more detail and characters.
High definition colour that can display realistic road signs.
A-size Variable Message Signs are smaller than C-size. A-size VMS are designed to fit in locations with limited space, where there may not be room to fit a C-size sign.
Footpaths: VMS boards can be place on footpaths, however they cannot be blocking pedestrians from walking on the footpath. It is required that there has to be enough space for wheel chair access.
Clearways: VMS boards can not be place in clearway areas, but can be place in "No Standby" area.
Bike Lanes: VMS Boards can not be place in bike lanes.
Roads: VMS boards can not to be place on roads, however in some instances they can be placed half on the road, half one the footpath only if there is a parking strip on the road.
12-13 characters per line up to 4 lines of text per screen. The amount of screens are unlimited.
RPM HIRE TIP 1: If you want to make your message more effective, keep it at 3 lines per screen.
RPM HIRE TIP 2: If your using the VMS board for ROADWORKS purposes keep it at 3 lines per screen and 4 screen messages. This will allow target audience to read message with ease and receive all the right information.
RPM HIRE TIP 3: If your using the VMS for ADVERTISING purposes be sure to change the colours of text to make it stand out.
Pre-works Message
In most cases road authorities require 3-4 days pre warning messages to create awareness to the local residents of the works that will be happening; below is an example of what can be display on the VMS Sign

RPM HIRE TIP 1: Pre- messages are great way to provide clear warning to local residents and the general public who travel/ live nearby the works
RPM HIRE TIP 2: Be sure to add in commencement and end dates, with the times works will take place
During roadworks message
There are different options for "During roadworks" messaging
Option 1:

Option 2:
Option 3:

RPM HIRE TIP 1: When the works have started it's a good idea to change the message to inform the road/street is officially closed for works. This promptly  informs motorist that they are no longer able to access the closed road
Message changes are made remotely on electronic signs (VMS boards) by using the latest BARTCO VMS WEB STUDIO technology. Our team can make live message changes as required or provide customers with full control over their messages.
RPM Hire offer high quality variable message signs along with a range of traffic management equipment, that's ready for hire. Contact RPM Hire for a free quote.
Variable message sign hire is simple and easy process with RPM Hire.
RPM Hire operate throughout Victoria, New South Wales, Queensland, Western Australia and Tasmania, but service Australia wide.
Find your closest RPM Hire branch below, where we can help with vms pricing, product information and any further questions that you may have.
Message Design
The most effective message is clear and easy to read, communicates the right information and triggers a response from your target audience.
Up to 10 characters per line (including any spaces)

Up to 4 lines of text per slide

No limit on the number of slides, but we recommend no more that 7-8 if targeting moving traffic; longer if targeting pedestrians.

Ideally, 3 lines of text and 8 characters per line
Generally 2 seconds for 1,2 or 3 lines of text.

3 seconds if the screen is flashing, or for 4 lines of text.

Can be longer if desired.
See our pictures for an idea of how many words per slide.

We can custom design logos or pictures
We can help with every step of the process!
It's simple, we are here to help! What's most valuable to us is that you, the customer, get the maximum return from using our products. We are available via phone or email to help you out along the way!
Call today for a free quote!