Introducing the HighwayGuard Barrier System
"The HighwayGuard is a Game Changer in the steel barriers equipment space"
– Ashley Woodcock – Director, RPM Hire
HighwayGuard steel barrier hire available in Melbourne, Brisbane, Sydney, Perth and Hobart. 
RPM Hire's HighwayGuard barrier brings an unrivalled level of protection for workers and motorists. With TL-4 MASH rating, the highest rating available for temporary road barriers, it truly is the world's safest temporary road barrier. The HighwayGuard is the next generation of portable, steel, road safety barrier, offering a low-deflection, with fewer components.
The HighwayGuard steel barrier system uses 6m modular sections, with integrated anchoring, drainage and forklift access points. The integral T-top design provides exceptional MASH TL-3 and TL-4 performance without the need for additional components. Shipping and transportation efficiencies and a reduction in footprint.
Installing optional wheelsets gives you the flexibility to create access points that can be opened and closed by hand in minutes. In 2021 the HighwayGuard Steel Barrier was a nominee for The Best New Product at Hire21, hosted by The Hire and Rental Industry Association (HRIA).
Key Features
Low deflection
Ability to connect to your existing MASH compliant BG800 barrier and multiple crash cushions
Narrow profile, just 0.54m wide
VicRoads & RMS Accepted road safety barrier
Latest generation MASH 16 TL-3 & TL-4 barrier
Lower transport costs
Under barrier drainage
Quick installation- Two-part system of unique T-connector and barrier for rapid connection and disconnection
Integral post fitting, suitable screens and fencing options
Multiple lifting points and grab options for minimised labour and enhanced safety
Optional angled barrier and connections to adapt to challenging road conditions including intersections, lane narrowing and roundabouts
Optional wheelsets for flexible access
Measurements
| | |
| --- | --- |
| Length | 6m |
| Height | 0.80m |
| Width | 0.54m |
| Weight | 99kg per metre |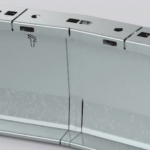 HighwayGuard – Angled Barrier and T-Connectors
The angled barrier and T- connectors allow for the HighwayGuard to be installed with various degrees of angles, to meet the requirements of any project, including work on intersections, lane narrowing and roundabouts
HighwayGuard – Wheelsets
Multiple access points that can be opened and closed by hand in minutes
Allows for flexible access for site crews and road workers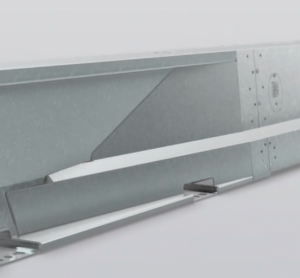 HighwayGuard – BG800-Transition
Connect the HighwayGuard barrier to your existing MASH compliant BG800 steel barrier with the BG800 transition piece.
Combination of both barriers can be used on the same project, depending on availability and project needs.
Symmetrical barrier sections with universal T-connector allows any section to connect to another, in either direction, significantly lowering installation time, operational costs and reducing inventory.
Multiple openings can be created by installing the optional wheelset. Multiple openings give flexible access without having to manoeuvre around the barriers.
HighwayGuard barrier hire prices are comparable with other road safety barriers, depending on project requirements.
Speak to one of our traffic management specialists today to find out more about pricing, product availability, and product advice. Call now on 1300 479 570 or complete an online enquiry form.
The HighwayGuard and the HighwayGuard LDS steel barrier installation manual can be found in the download tab on the HighwayGuard barrier page. If you have any questions about steel barrier installation contact our barrier team online now or call 1300 479 570.
We can help with every step of the process!
It's simple, we are here to help! What's most valuable to us is that you, the customer, get the maximum return from using our products. We are available via phone or email to help you out along the way!
Call today for a free quote!