Hire Traffic Management Equipment in Tasmania
RPM Hire provide traffic management equipment hire solutions including traffic barriers, end treatments, electronic traffic management signage, CCTV traffic monitoring cameras, Portable lighting solutions in Tasmania.
We are shifting the industries perception on tired and outdated hire equipment by providing a range of quality equipment that is well presented, safe and user friendly. Offering a range of traffic equipment including Concrete barriers, Steel barriers, Water filled plastic barriers, Klemmfix barriers and the Highway guard available in Hobart, Launceston, Devonport, Burnie, Glenorchy, North Hobart, Risdon, Sandy Bay and more.
At RPM Hire we provide full turnkey solutions. Hiring a wide range of traffic equipment including Variable message signs, directional Arrow boards, Variable speed limit, Portable traffic lights, Portable light towers, Solar powered T-light and Portabooms in Hobart.
We service all major and regional suburbs across Tasmania including Burnie, Ulverstone, Gagebrook, Bridgewater, New Norfolk, Wynyard, Ranelagh, Pontville, Bridport, Turners Beach, Westbury, Beauty Point, Rosebery, Seven Mile, Zeehan, Railton, Geeveston, Richmond, Cygnet, Snug, Currie and more.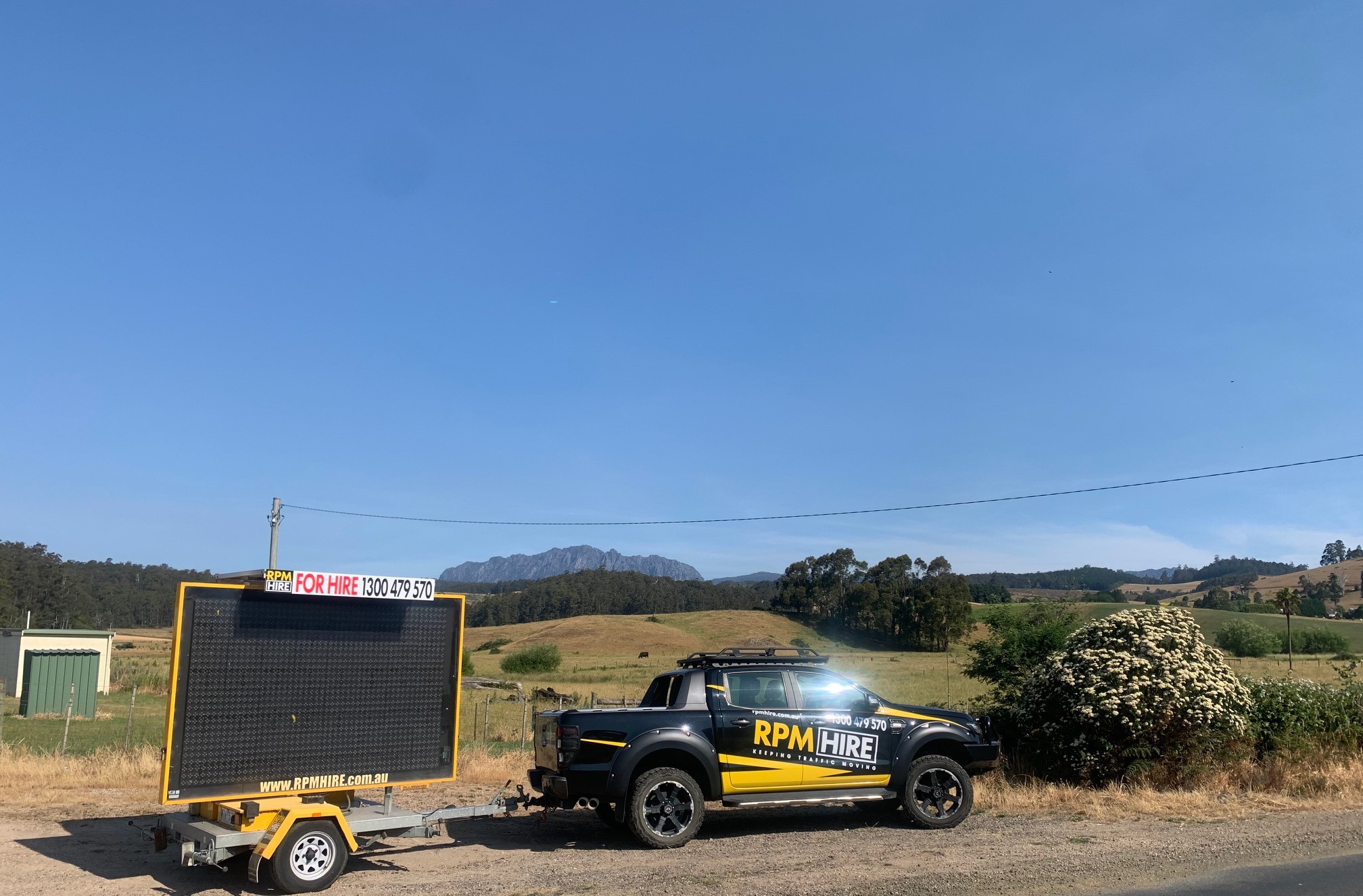 Equipment for Hire in Tasmania
Contact Our Office in Tasmania
Projects
As traffic management specialists our mission is to ensure all projects are conducted effortlessly from beginning to end and our customers are satisfied with the services provided. We understand the importance of traffic control and ensure the appropriate traffic management equipment is utilized in a safe manner for each application.
We are recognised in the industry as major project specialists having successfully worked alongside many of the leading traffic control and civil construction companies throughout Tasmania. With our knowledge and expertise in the industry, we provide solutions for common pain points and recommend the most suitable equipment for your project.
RPM Hire have been committed to supplying traffic management solutions to major Water and Sewerage Corporations as well as Road Infrastructure companies across Tasmania.
Along with traffic control and civil construction companies, RPM Hire have been trusted to provide traffic management equipment solutions for key community events and popular retailers in Tasmania. Including variable message signs used as advertising signs for major supermarkets such a Woolworths Group, Harvey Norman, Eastland   shopping complex and a range of automotive brands.
In 2020 RPM Hire deployed several different traffic management applications including Variable Message Signs and Portable Traffic Lights. The equipment played a key role in assisting councils with their community awareness and communication messages regarding the latest advice related to COVID-19.